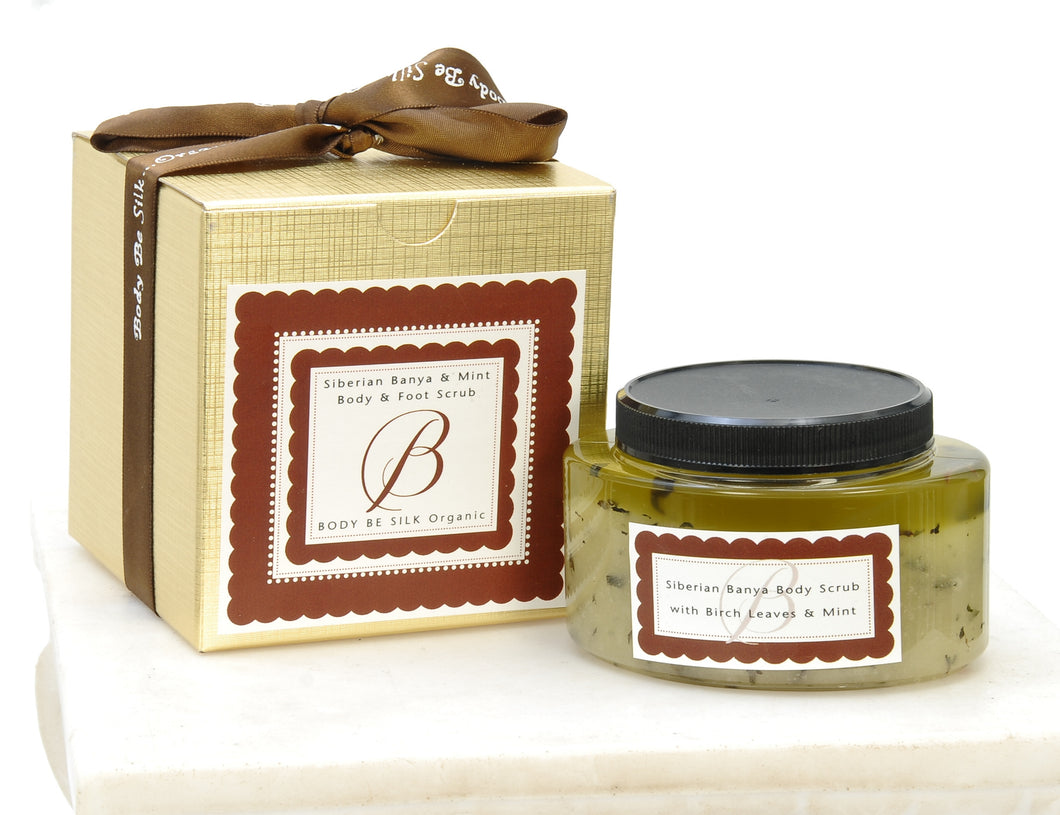 "Siberian Birch Leaves & Spearmint Foot Scrub"
Regular price $30.00 Sale
Banya or Russian banja can refer to a number of types of steam baths popular in Eastern Europe.  Giving a nod toward the woman in Serbia, who often use a mineral water spa. The ancient Romans had a practice of the bath house.  Greeting each other they said, "how is your sweating?" they socialized, ate, and washed. They used the bucket to pour herbalist water over themselves and beat the leaves of the white birch, oak or eucalyptus branches on their bodies which released a cleansing miny herb  into their pores, which not only helps circulation, but made for  smooth and soft skin.
Ingredients: cane sugar, sea salt,  menthol crystals, tea tree oil, spearmint oil, peppermint oil, siberian sea buckthorn oil,  white birch bark,  dead sea salt,  olive oil, grapeseed oil, sunflower oil, vitamin E, crushed mint
8 ounces