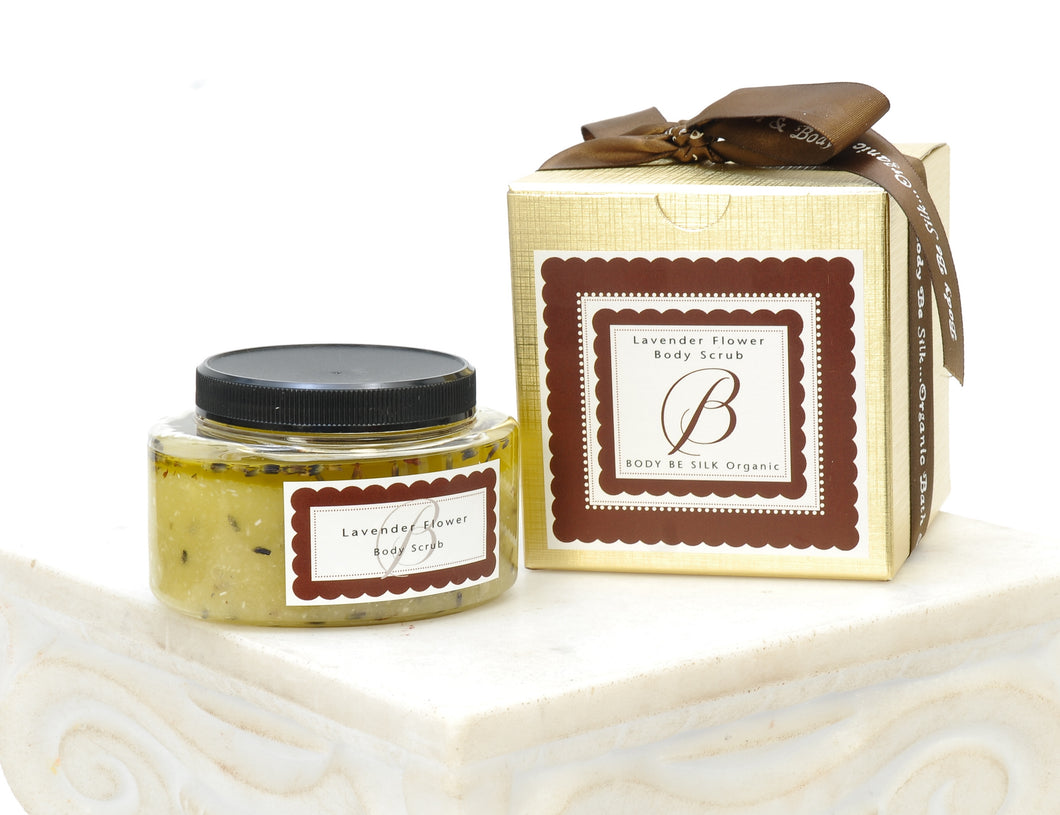 "Luxe natural Lavender Flowers Body Scrub"
Regular price $30.00 Sale
Introducing the Luxe natural Lavender body scrub with lavender flowers.  In terms of aromatherapy, the  Lavender flower aroma is deemed relaxing.  Giving a nod to the women in France, this luxe natural lavende body scrub is full of the highest quality ingredients.  The small buds originate from the flowers that bloom from late spring to early autumn and have a rich purple color.  Enriched with dried lavender flowers, this luxe natural lavender body scrub is a botanical treasure. 
Ingredients:  Organic sugar, crushed lavender flowers, lavender flower powder, chamomile flower powder, olive oil, grapeseed oil, sunflower oil, lavender essential oil,vitamin E
*8  ounces